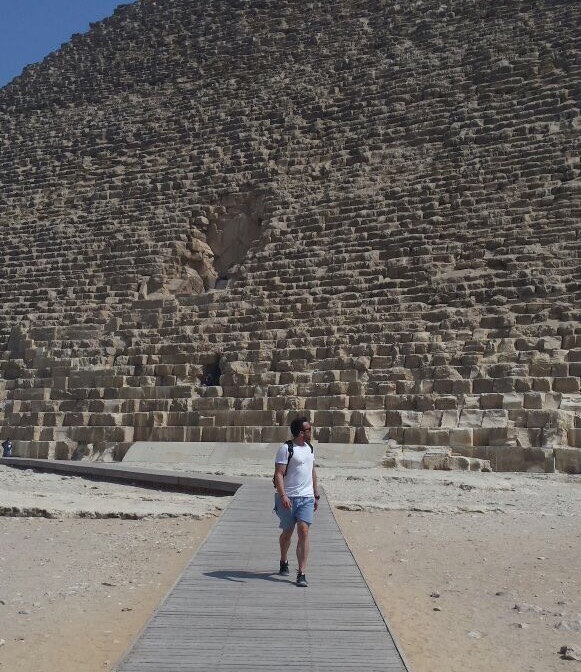 12 Jul

Euro Thoughts IV

I wake from an awkward, slightly uncomfortable and short sleep wanting to adjust my right leg ever so slightly.

No chance.

With the people around me on this train slightly giving me claustrophobic feelings and a hint of anxiety, my thoughts linger to my definite disagreement towards six seat cabins and their two rows facing one another.

But hey, that just how it goes when you're traveling without the luxury of your own private jet. Or yacht.

Currently, I'm on a seven hour journey from the city of Napoli in Italy to Catania.

I've barely had a chance to do any "chill thinking" lately, but let me take it back a few days to my last travel gap where I did manage to have a chance to do some writing…

Day Twelve

Onboard a small plane from Athens, Greece, to Napoli, with my
knees becoming BFFs with the seat in front of them, I am making use of the hour or so flight time to put some thoughts to paper. Or, in this case, to my notes app on my outdated iPhone 5s.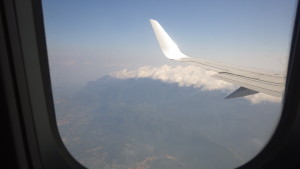 The general chatter from the Italian stewards and stewardesses provide me with the realization that I should've put in a lot more effort in learning the language. But nonetheless, I feel as though I'm doing quite well.
So far, I've greeted them all correctly, asked them how they are, asked for an extra water, and thanked them all, too. Rookie shit, I know, but it's still fun to test my mostly app-learned language – despite the probably rather obvious bogan twang I put into each word.
Anyway, these past 12 days has been jam packed full of experiences from four different countries, all with amazingly diverse cultures.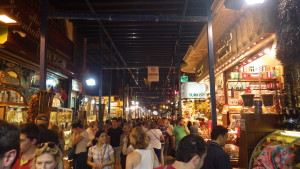 The Grand Bazaar, Istanbul, Turkey.
I've met and made new friends with people from all around the world, partied with new and old ones I met last year, got lost, been hustled, been harassed, been taken advantage of (money-wise). Been drunk, been sick, been to Europe and Asia in the space of an hour, been on boats, buses, trains, trams, planes, ATVs and cars.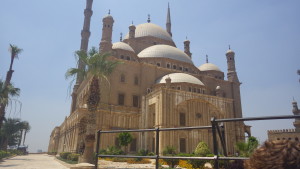 Alabaster Mosque, Cairo, Egypt.
Been to markets, to mosques, to museums, to clubs, to pubs, cafes, restaurants, and beaches. Been inside 5000 year old tombs, been so sweaty I thought I would die, and a helluva lot more.
I've eaten at street stalls in Kuala Lumpur, consumed insanely tasty mussels on the streets of Istanbul, indulged in true Ramadan feasts in Cairo, and digested probably far too many gyros in Mykonos and Athens.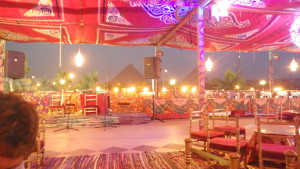 Ramadan buffet. Egypt style.
Next, I'll be getting amongst some true Italian cuisine from supposedly the pizza capital of the world in Napoli.
But look, I don't want to bore you with my highlights or food consumption rundown. Let me take you to the desert city of Cairo, Egypt, and broaden your knowledge on this place just ever so slightly.
An advised against destination
As stated by the Australian government on their website. While Egypt definitely does have some things going on that we, in Australia, don't have to worry about, there's no denying that the media is the number one cause of this negative labeling.
With the plan to travel to this country coming about in my head just less than a year ago, I gladly didn't have any of the negative knowledge that was thrust at me in the lead up to actually traveling there.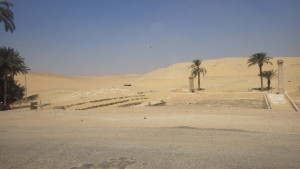 The Saqqara desert.
Before leaving, I was led to believe that this place was an unsafe and scary place to venture to. How wrong this information was.
After spending some time there and talking with many of the locals, it became greatly obvious that what we all think we know, and what we're all led to believe back home is completely false.
Yes, it's a little dirty in some areas. Yes, there's more people living on one street in apartment buildings than there is populating the city of Wollongong. Yes, their dominating culture of their religion is different to ours. But all of this doesn't make it a bad place to go.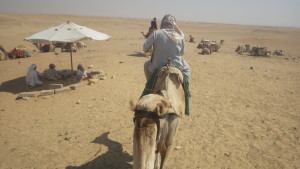 Camel POV.
With heavily armed police at most major attractions, and the sincerity and friendliness of most of the cities inhabitants, it's hard to feel unsafe when getting around and amongst all of it.
Of course there are areas that are sketchy, and people that you wouldn't want to get on the wrong side of, but isn't that what it's like in most cities?
The history
Besides, not taking into consideration the people and the medias opinion of the place, of all the places I've been to, this city and its surrounding areas has got to be the number one place for experiencing insane history and culture.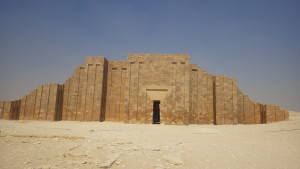 The 27th century BC Pyramid of Djoser, Saqqara.
With 5000-plus years of history embedded in its very soul, topping what I learned and took in from this place will be a hard feat to accomplish in the future.
From the learning of the gods the Egyptians once looked to, to the incredibly intelligent designs of the pyramids. From their pharaohs to their mummification methods, and everything in between, I didn't realize the amount of information and perspective that I would take away from this place.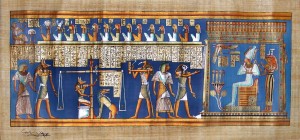 The Final Judgement on papyrus.
It's truly sad and surprising that the media can destroy the tourism in this country so much. The decline in people visiting this place is highly noticeable, and as many of the locals told me, it makes their life a lot more difficult. Which sucks.
I happily managed to record numerous hours of conversation with local Egyptians that I look forward to editing and putting together into episodes on the podcast to spread some awareness. So, look out for that.
I even have some audio from my tour guide Amira about Islamic religion and the practicing of it that will be really good for closed-minded people to listen to.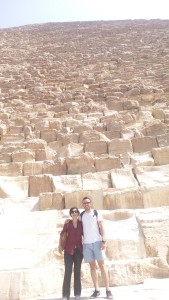 شكرا لك، و أميرة !
Opinions vs. Facts
Now look, I'm not saying that going to places that the government advises against is always a smart thing to do. That would be crazy. But this kind of thing just goes to show you that you shouldn't always just blindly listen to other people or the media without first researching and diving into experiences yourself.
If I had of listened to the government and the numerous people that spoke negatively of the place, I never would've come away with new knowledge and acceptance of not only religion, but a different culture and its exceptional history.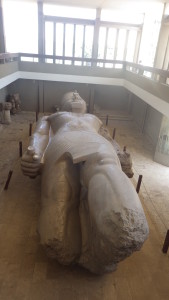 Number one Pharaoh: King Ramses II
Of course, in saying that, and not just in regards to travel, I know to a lot of people it's always easy to play the safe card and stick to the "recommended" style of life. You know, avoiding alternative situations that others deem idiotic or a waste of time.
But don't you think that too many times we let other people's opinions destroy or affect what we do in our lives?
Being smart with our life is of course advised, but perhaps going against the grain once in a while, whether it be with your job, your health, your relationships, or whatever, is just the type of adversity that we all need.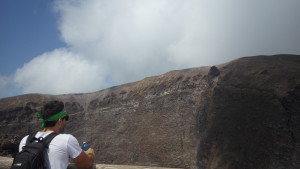 Comments
comments