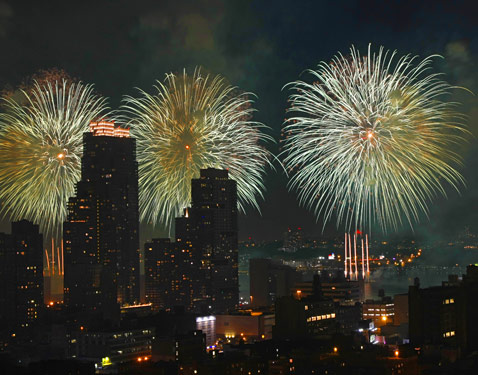 03 Jan

The 3 Things You Need In 2016

The first Monday of the new year is here. Two thousand and freakin' sixteen. Where the hell did that past year go?

With my first article of the year I thought I'd steer far clear from the clichéd posts that usually happen at this part of the year, and just jot down a few things on my mind that I think should definitely be on your to-do list for this year.

So, without further ado, here are three of my top things that will make your 2016 your best year yet:

Number One: Try Something New/Different

Often. Or at least every month. We go through so much of our lives doing the same things day-in and day-out, why not break the monotony of routine and throw in something new here and there?

You never know, that one thing you try out may become the new thing that you love before we countdown for the big twenty-seventeen.

Whether it is a new food, a new hobby, or even mixing things up with how you get to work/school, add something into your life this year that will change your thang (yes, thang).

After all, trying something new may very well lead you to developing new skills, relationships, and perspective. And really, who doesn't like any of those?

Number Two: Read a Book

It's amazing how many books are out there. It's even more amazing how many people don't read them.

Are you one of them? Why not change that? There is literally a myriad of options for absolutely any style of reading out there. From fantasy to thriller, to autobiography and history, from educational to inspirational, and everything in between.

Open your mind a little bit, pick up a book, and see what you've been missing out on. Sure it might take a little bit for your brain to unlock again and allow you to focus on reading, but take it slow if you like. Set aside just 10 minutes at the end of your day when you're lying in bed to read something instead of opening and closing and refreshing your social apps.

Number Three: Plan a Holiday or Experience

Got somewhere that you've been itching to go visit in your mind for far too long? Why wait any longer? 2017 will be here in a blink of an eye and this year is the perfect time than any to finally see that place you've been thinking about.

Believe me, that new TV, sofa, blender, Blu-Ray, or other collectible item for your household can wait a little bit longer. Chasing an experience or seeing the world is surely the most priceless thing available to us.

2016: The Year Of New™. Let's see what you can do this year. Happy new year.
Comments
comments