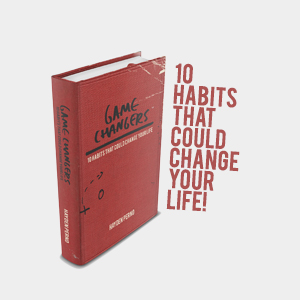 08 Feb

Game Changers

So recently I had my book 'Game Changers: 10 Habits That Could Change Your Life' published to Amazon.com and Smashwords.com. Pretty cool.
But what I've decided to do is give it away during the month of February.
This book is over 50 pages long filled with information and lifestyle habits ready for you to absorb and implement. All you have to do is fill out your full name and email to download it in PDF format in the box below.

[NOTE: PROMOTION NOW CLOSED]
[NOTE: PROMOTION NOW CLOSED]
Note: If you would like to download it in any other format (.epub, .mobi, .txt, etc.), please visit either the Amazon or Smashwords link above or down below.
Once you have confirmed your subscription you will be sent the link for download.
Too easy, right?
Share this page around to your friends/family so that they too can download and learn some new integration lifestyle habits.
And head over to this page to let me know what you think of it.
Have a good week!
Comments
comments